And we have a winner!
vitajex(at)aol(dot)com
has been notified by email.
Thank you to everyone who stopped by and commented.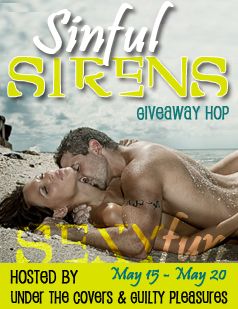 Blog hop runs from 12:01 AM May15th through to 11:59 PM May 20th, 2012.
Sinfully Scorching Reads?
Oh yes...I've got some suggestions for you...
Try this one:
The son of a wealthy business man, Mark Addison is an expert at chess and hiding. Mason Grant labors with his hands in a menial position; he's open about who he is and what he wants in ways that terrify Mark. Their paths shouldn't have crossed, but now that they have...
They came from different backgrounds, yet each adheres to his own version of family duty and responsibility. One would make any sacrifice for his family's well being. For Mason Grant that means leaving school at sixteen and working hard while living as a man of integrity to set an example for his brothers.
The other would sacrifice anything to keep his family life calm. If that means hiding who he really is from his high society, narrow-minded parents, then that's what Mark Addison will do. He just wants to run his shop, host a few tournaments, play a few games of chess.
When Mason meets fussy, precise chess tournament director Mark, he isn't expecting much more than a few hours of uncomfortable sleep in his car while his brother plays.
One disdainful look from Mark changes that.
Some sparks are flying in this one...
So- on to the important part, huh?
What are we giving away this week?
I have a $25 i-Tunes gift card.
(That's like cash! You can get so many things from i-Tunes!)
Leave me a comment, which includes the following:
1. Your email (must contact you if you win, right?)
2. Sirens are Creatures of myth- they lured sailors to their deaths...Tell me..what's your favorite mythical being?
3. Bonus Entry- Tell me the sirens weapon of choice in their destruction & the singer who could lure you to your death with the power of song...
Find More participants here: